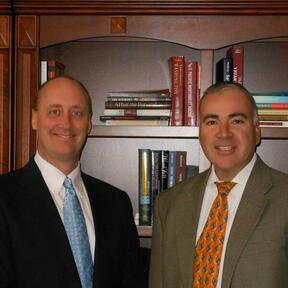 Peterson & Marquis aggressively advocates for clients to achieve just outcomes regarding the acquisition, use, retention, transfer, and sale of available water rights. We are dedicated to providing comprehensive consultation and support to water purveyors and water right holders of all kinds. Success is achieved when our clients realize a far greater value than cost.
Peterson & Marquis has over 20 years of experience serving clients throughout Eastern Washington regarding regulatory and legal issues related to water rights.
Mark Peterson and Marc Marquis, attorneys, comprise a partnership that works closely with each other and with each client to ensure the best results possible. Our firm has extensive contacts in related disciplines to assist in procuring support from whatever expertise might be needed to solve any issue. We often work with other legal counsel and experts to provide discrete support to their clients and are skilled at respecting and supporting existing relationships between consultants and their clients.
Contact Peterson & Marquis Law Office:
Marc Marquis
(509) 670-0337
marcm@nwi.net
Mark Peterson
(509) 264-1882
mppete04@gmail.com
No followed people